Upcoming Projects of Shree Gangnath Mahadev Ashram
All are requested to contribute & donate generously for the upcoming Projects of Rs.6 crores including Protection wall , (400 mtrs. Gabion wall costing Rs.8 crores along Narmada river ) total amounting to Rs.14 crores.
We plan to completely renovate Shree Gangnath Mahdev Temple & Saraswati Gufa ( Brahmanand Maharajji's Dyan Gufa ). We also wish to construct a Temple of SRI BALA TRIPURA SUNDARI ( Principal Deity of Adya Jagat Guru Shankaracharya ) on Magh Purnima Tithi in 2015 which is also Nirvan Tithi of Shree Brahmanandji. By that time we also plan to construct new Guest House containing 24 rooms. Bookings to donate for rooms has started.
We also plan to construct one Pravachan ( shown as Sabhagruha in project ) hall & one Yagyashala for Pran- Pratistha Utsav on Magh Purnima 2015 . To fufill our commitments we need huge donations which will be possible only through your kind cooperation & support .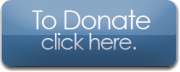 To completely renovate Shree Gangnath Mahadev temple and Saraswati Gufa and construct the temple of Shree MATA BALA TRIPURA SUNDARI DEVI .
To construct Shree Brahmanand Ayurved and Yoga Centre.
To setup Brahmanand Indological and Educational Centre.
To construct Goushala.
To construct Sabhagruha (Lecture Hall) for Pravachan, Bhagvat Katha and Yoga camp.
To construct Vedic Yagyashala.
To construct Vriddhashram (Old age home).
To setup Brahmanand Ayurved and Medicinal plant garden.
To construct new Guest House (24 Modern rooms – Please contact for booking).
To construct Narmada Darshan Cottages.
To construct Protection wall along Narmada River.
To start mobile Medical Ambulance to treat the people of the nearby villages.
To publish one quarterly magazine of the institution.
Click to download complete detail of Upcoming Projects detail in PDF format.
Quick Link
Contact Us
Shree Gangnath Mahadev Ashtram
Shree Gangnath Sanshtan Ashram Trust
P.O.: Chandod, Taluka - Dabhoi,
Dist.: Vadodara (Baroda) State: Gujarat,
Country: India. PIN/Zip code: 391105.
Tel: +91-2663-233241 Landline (office)
Cell: 09687806363 Manager Harish Bhai
Email - mail@gangnathtrust.org