Please refer following steps then click Donate button for Donation
 

---


Step2:

The new page opens & Select STATE.
Then Select SELECT TYPE & Click CHARITABLE INSTITUTION & Click GO
---



Step3:

Then in the new page Select Institution SHREE GANGNATH SANSTHAN ASHRAM TRUST & Click SUBMIT.
---



Step4:

Trust Logo will appear in New Page & SELECT CATEGORY & Click DONATION & Follow Instructions .
---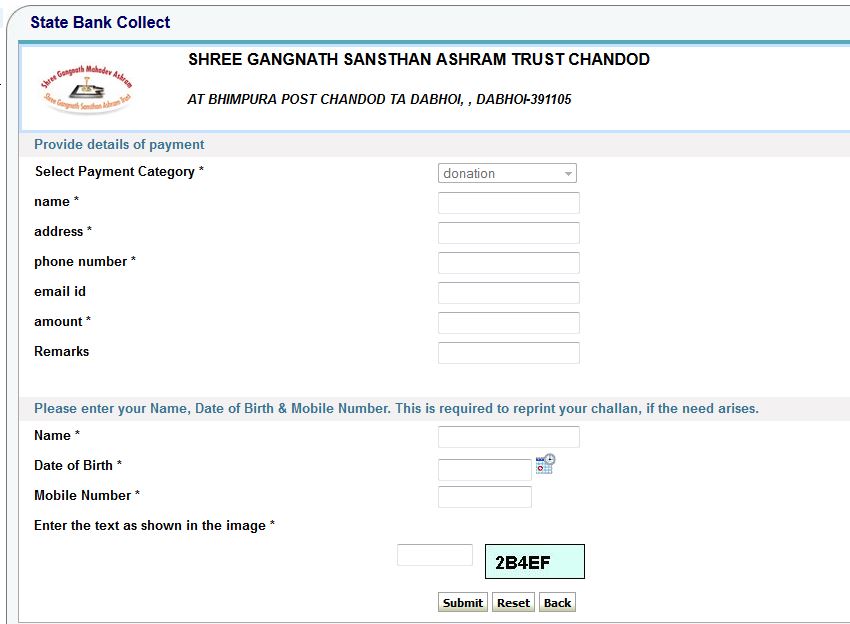 Step5:

You may Print out your the self generated RECEIPT.
DONATION RECEIPT OF THE TRUST will be sent to you by Mail at your ADDRESS .
---